Vue d'ensemble
Adoptez une plateforme digitale intégrée pour gérer tous vos actifs crypto.

Nous avons capitalisé sur notre solide expérience de développement de PMS depuis 2006 pour créer la première plateforme crypto intégrée. Avec notre PMS CryptoLynx, vous gérez l'ensemble de vos portefeuilles cryptos et de vos tokens sur une plateforme unique. Conçu par des professionnels issus de l'industrie hedge fund conscients de vos challenges, CryptoLynx a pour objet de vous simplifier le pilotage de votre portefeuille crypto.
Le résultat : vous pouvez vous recentrer sur votre stratégie et améliorer vos performances dans un environnement toujours plus compétitif.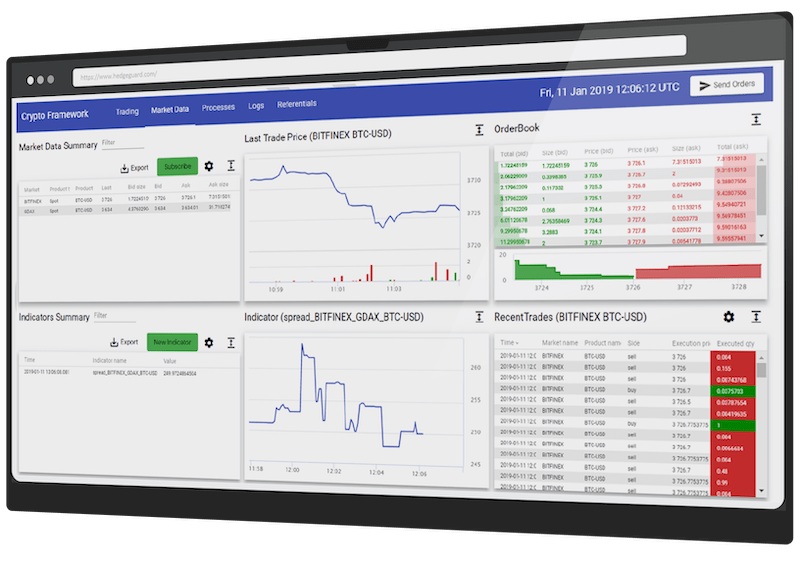 Présentation produit
Front Office
Chat, Attachments, Calls, Video
Middle Office
Data
Order Mgmt.
Execution
Integration with
Coin MarketCap
Crypto Compare
OTC Brokers
Multi Channels
End of Day
Historical Prices
Pre-trade Risk
Management
Back Office

Trade Mgmt.
Cash Mgmt.
Funding
Accounting
Reporting
Subscription &
Redemptions
Reconciliations
with Blockchains
Reconciliations
with Exchanges
and Blockchains
Fluidifiez vos opérations front-to-back avec notre logiciel de gestion de portefeuille crypto intégré.
Vous développez de nouvelles activités ? Votre portefeuille évolue ? Nous améliorons constamment nos solutions et mettons à votre disposition des modules répondant à vos nouveaux besoins.