YOUR BENEFITS
Your solution for every scenario
Times change. Your strategies evolve. We provide our asset management, family office and hedge fund clients with an edge by creating a perfect alignment between the Front Office and operational teams. By combining our front-to-back Portfolio Management System and Middle Office outsourcing service, we remove the fractures that exist with external tech providers.
Watch our videos to discover our comprehensive offering!
We take on your challenges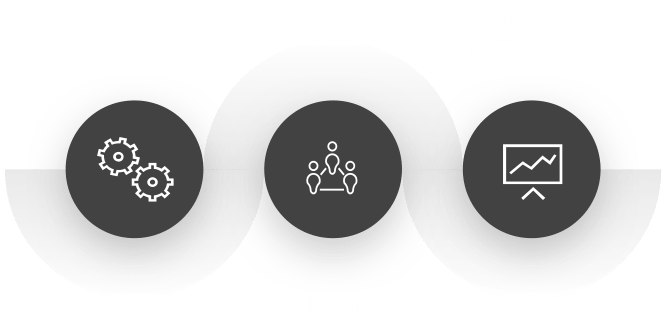 We take on your challenges
We consider each client like our best one by delivering a winning combination of middle office services and perfect-fit portfolio management solutions. We are always there for you: monitoring your process, offering advise and finding solutions to your problems and concerns. Dedicated focus is what is required to generate alpha. We minimize the distractions while allowing you to:
Secure your operations
Extend your teams
Enhance your performance
Are you looking for a comprehensive investment management software to manage your traditional, hybrid or crypto fund? Do you intend to outsource your hedge fund middle office ? Do you consider entering the world of crypto and need a robust crypto fund software? Our experts will be delighted to help you finding the right solution to fit your specific needs!
Contact our experts