Overview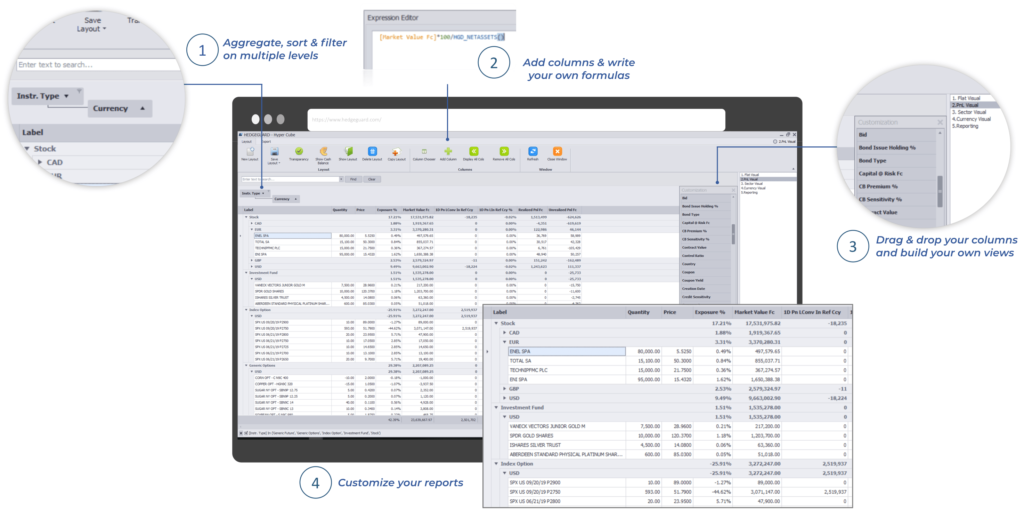 Key features
An effective and intuitive interface
All the information of your portfolio on a single screen
Access to a fully customizable three level view of your portfolio (strategy, position and line related to the financial instrument) sorted with multi-criteria (sector currency, country, security type, issuer, rating…)
An highly configurable platform
Our position keeping interface provides you with comprehensive information about the overall positions of your portfolios. Simulate pre-trade, analyze real time exposure and P&L to enhance your investment decisions.
More about Portfolio Management System
Are you looking for a
Portfolio Management System or would you like to learn more about our Portfolio Management solution?